We chatted with data breach paralegal, Jamie Mitchell, who joined the CEL team in early 2020 with over two years' experience in civil litigation. With his prior experience mainly focussed on property damage claims, he now sits in the data breach team where he has flourished!
Find out more about his day to day tasks as a paralegal in an exciting new team, from the caffeine hit in the morning to a celebration of file completions at the end of another productive day.
8:30am
I arrive in the office early, ready for the start of a new day. First on the agenda is a stop at the coffee point to get the first round in for the data breach team – we need our caffeine hit first thing! Once my computer has loaded up, I review the data breach enquiries that we've received overnight – given that data breaches are unfortunately becoming more common, we receive a huge number of enquiries. Once I've reviewed the latest enquiries, I start working my way through any other emails that have come in, noting any urgent actions and putting together my to-do list for the day ahead.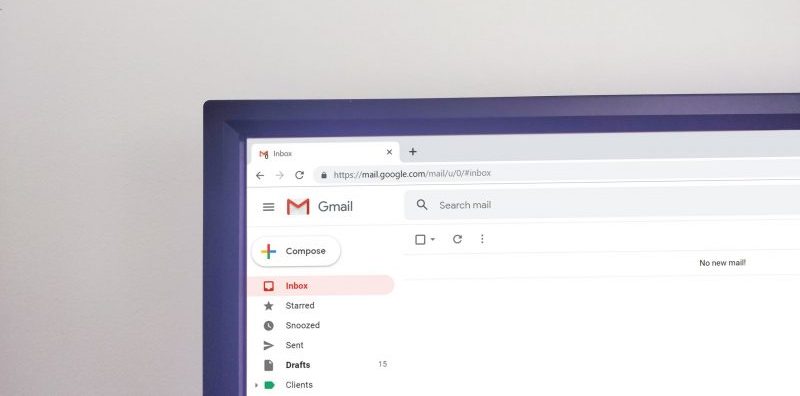 9am
Once the office is officially open and abuzz with chatter, I start contacting clients who have sent an enquiry to us. Data breaches can often be quite distressing, particularly if really sensitive data has been breached, or financial information has been used by a scammer. As such, I always make sure I contact potential clients over the phone so I can reassure them.
The main thing to do is to get details of the breach, put their mind at ease and, importantly, let them know the next steps of the case. I find this part really rewarding, knowing we're to help someone with their problem.
10:30am
Once I've spoken to all the new enquiry contacts, I then check up on our ongoing clients. Jobs can be varied, but most mornings I'm drafting formal letters of claim, negotiating with defendants, liaising with the Information Commissioner's Office (ICO) and reviewing evidence. I take time to update my files as best I can so the team has the most up-to-date information.
12pm
Now that all my files are up to date, I take some time to complete some legal research. As data is now the most valued commodity in the world, it's always being discussed in the industry. Whether that's as live cases, new legislation or articles written by legal professionals. At CEL, we're encouraged to become masters of our craft and are able to take time to develop our understanding of the area of law.
1pm
Time to get some lunch –  I like to take a walk around Liverpool city centre (as long as it isn't too cold!). A good walk does wonders for clearing your head and getting ready for the rest of the afternoon. Having a clear mind means I can provide the best service to our clients because I'm back in the zone.
2pm
Team communication is essential, especially when you're working on group litigation data breaches and managing hundreds of claimants all at one time.
We often have team meetings for data breach so we can keep bang up to date on the status of the claim. Our head of data breach, Mark, runs us through the status for each of our group litigation claims and the next steps. He then assigns each of us with tasks to progress.
I love that I'm never micro-managed here at CEL. Our managers and directors trust us and our expertise, and give us meaningful duties and the tools to succeed. At CEL, we all aim to become masters of our craft and we always work together as a team.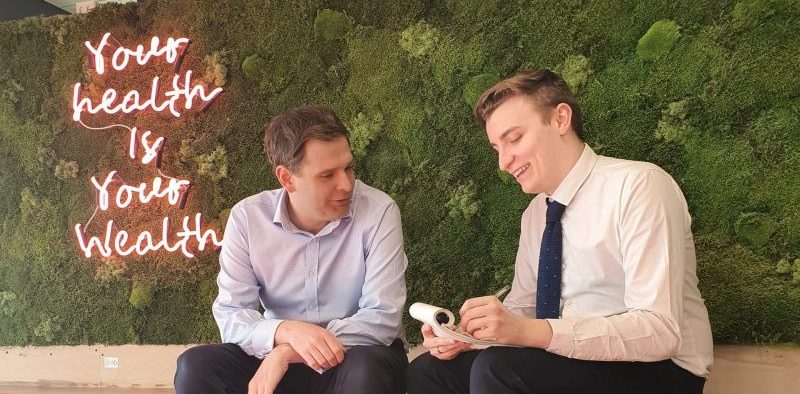 3.20pm
Our meeting is interrupted by a loud DING on the other side of the office, as Jessica, owner and director of CEL, is ringing our celebratory bell because we've hit our monthly target for completed cases! We take 10 minutes out of the day celebrate some great results for our clients. However, the work doesn't stop there – we want to exceed and continue the momentum!
3:30pm
My next task is to complete a witness statement with a client for their case. This can be a difficult process for a client to undertake, especially if their breach claim has been particularly distressing. I always make sure the client is as comfortable as possible when completing the statement and encourage them to go at their own pace.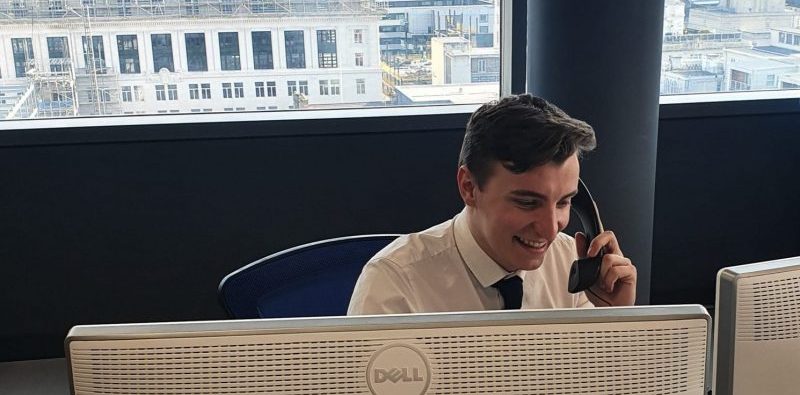 4:50pm
For the last 10 minutes of the day, I plan what I am going to do tomorrow. With so much going on, it's important to be as organised as possible to ensure I'm on top of my work and prioritising the right things at the right times, ensuring nothing drops off and we can continue to make a real difference to our clients' lives.
Interested in joining our team? We're always on the lookout for new talent, check our latest vacancies to find out more.