We chatted with first response manager, Chloe Roche, who joined the CEL team in summer of 2019 following graduating her Law degree at the University of Leeds. She is due to begin her LPC in September while working with us to support our clients as the first point of contact. She helps manage our first response team and keep track of our cases.  
Find out more about her day to day tasks as a first response manager in a fast-growing and dynamic law firm, from supporting clients to sitting with the directors to chat about her development.
8:30am
I like to get in early so I can prepare for the day ahead. I grab a vanilla latte from our coffee machine and off to my desk I go. Once I'm at my desk, I load up my computer and use that time to think about the day ahead. I usually have a lot of emails to catch up on, so starting early means I am not spending the morning catching up! Here at CEL, we pride ourselves on how quickly we respond to any correspondence to maintain high levels of customer service.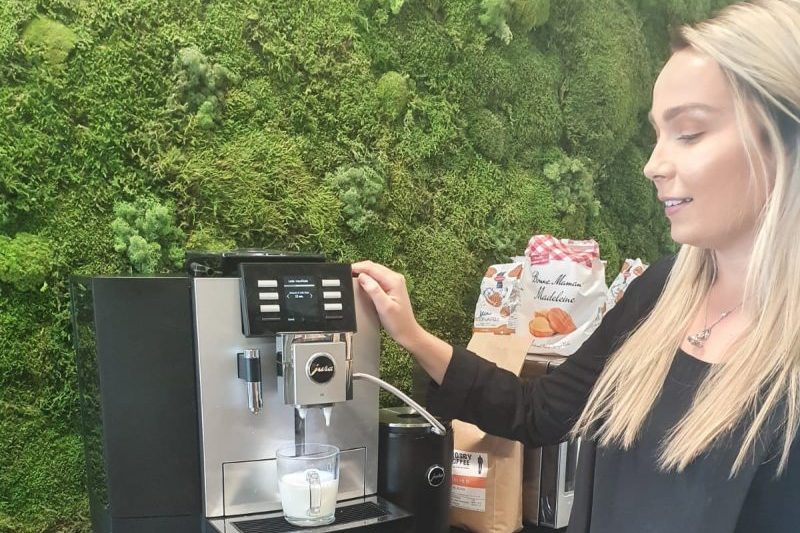 9:00am
My day starts with vetting housing disrepair cases from our referrers. Our referrers work hard attending client's properties to take images and produce reports to help our clients get the repairs to their property they deserve. Vetting the cases gives us a chance to highlight to the first response team particular areas of interest. For example, a report may state a client has a disability so it's important to highlight to our team that the Equality Act may apply on this case.
9:30am
We receive a lot of online direct enquiries from our website. All of the first response team ring the new enquiries and help them regarding their issues. The enquiries involve all our practice areas – housing, data breach, Japanese knotweed and financial mis-selling. A good understanding of the law in these areas is essential, so we can best advise people on the options available to them.
10:00am
A big part of my role is supporting the new starters on our team. At CEL we are constantly growing and recruiting new staff. It's important to help get them settled in and working right away. Through a combination of one to one training with the directors and hands on experience with their team leaders, they all pick up the work quickly. I take pride in being able to assist with both their personal and professional development.
11am
I like to take time reading up on any new progressions in the legal world that may apply to our line of work. If I find anything that may be applicable, I'm sure to share it with the team. On March 20th 2020, a new law called Homes (Fitness for Human Habitation) Act was introduced. This law ensures that rented properties are 'fit for human habitation', which means that they are safe, healthy and free from things that could cause serious harm. This law helps tenants make sure irresponsible landlords improve their properties.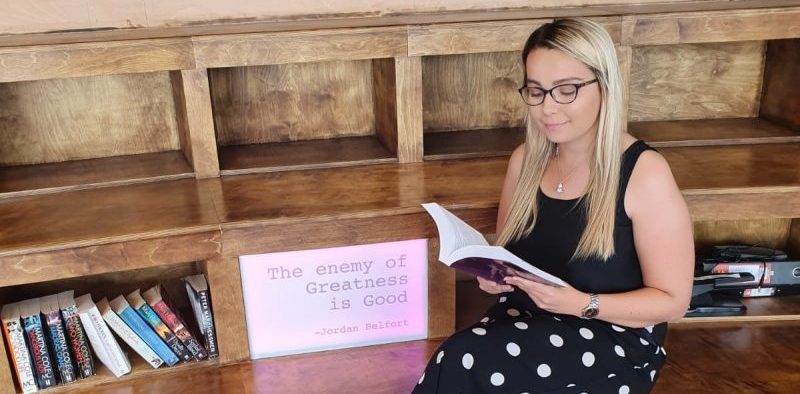 11:30am
Time for a catch up call with one of our referrers! Having a good working relationship with our referrers is key. They go out to our clients' houses to take photographs and reports; therefore they are the first people to get to know the clients. We are constantly liaising with our referrers on either phone or email.
12:00pm
Lunch time. When I'm in the office, I like to go out in Liverpool city centre for a walk and to pick up something for lunch. However, as we are currently working from home due to COVID-19, I like to sit in the garden in the sun for an hour! I believe it is really important to get a break from your desk, as when you come back afterwards your mind is refreshed and ready to start work again.
1pm
Part of being on first response is being the first point of contact with clients. I call one of our housing disrepair clients to go over some details. It is really important to establish a good relationship with our clients from the offset. Once we have an initial phone call with the client, we will send a Letter of Claim to the landlord. This sets out all the defects in the property and the lack of repairs the landlord has undertaken. Today I have spoken with and sent off a Letter of Claim for a disabled client who has been living in a property with severe mould growth and a leak for the past 6 years!
3:30pm
At CEL, we place importance on perfecting our craft so we can be the best at what we do. I'm in a very lucky position where CEL are funding my LPC. The LPC (Legal Practice Course) is a postgraduate course and the final vocational stage for becoming a solicitor. This weekly catch up helps me set out my future aims and targets. We discuss potential for me to undertake further legal work for the directors which provides hands on legal experience to supplement my academic study.
4:50pm
It's almost home time, and I like to spend the last ten minutes of the day to prepare for the next day. I look at my tasks for tomorrow and prioritise them. On Fridays, we take it in turns to have a team talk hosted by a member of staff. One of our solicitor's Phil Scott, gave a talk on procrastination. In this talk he taught us about 'eating a frog' – your frog being your worst tasks and the thing you should do first thing in the morning. I really like this saying and try to apply it to my organisation of my task list. Sometimes the task you have been putting off for a week isn't as bad as you initially thought!
Find out more about our team by checking out our peoples page – or see what

current vacancies

we have available.