If you live in a social or privately rented house or flat, then you are eligible for The Homes Act if you signed your tenancy agreement contract on or after 20th March 2019. The Homes Act only applies to tenants in England who have any tenancy with a fixed term of less than 7 years. Shelter estimates one million rented homes have hazards that pose a serious risk to health and safety.
What is the Act?
On March 20th 2019, a new law came into force to ensure rented houses and flats are "fit for human habitation". This simply means they are safe and free from anything that could cause harm to physical or mental health.
Most landlords take good care of their properties, but there are those who do not, leaving tenants in substandard or unsafe accommodation. This new law, the Homes (Fitness for Human Habitation) Act 2018, will help these tenants by ensuring properties are kept to standard.
Any landlords who do not take action can be taken to court by their tenants. The court can then enforce the landlord to carry out repairs or put right health and safety issues, as well as pay-out compensation where it is due.
Who does it apply to?
The Homes Act applies to tenants living in social or privately rented homes. You can use the Homes Act immediately if you signed your tenancy agreement contract on or after 20th March 2019. If you signed your contract before 20th march 2019, you will need to wait until 20th March 2020 before you can use the Homes Act. If you sign a new tenancy or your tenancy becomes a monthly rolling contract in the meantime, then you will then be eligible to use the Homes Act.
What standards does a home have to meet to pass the 'fitness for habitation' test?
The criteria for determining whether a property is considered fit for human habitation stems from existing legislation – the Landlord and Tenant Act 1985 and the Housing Health and Safety (England) Regulations 2005. In summary, these factors will determine whether:
The property has been neglected and is in bad condition
The building is unstable
There is a serious issue with damp
The layout of the property is unsafe
There is not adequate natural light
The property does not have adequate ventilation
The property has an issue with the supply of water (hot and cold)
There are drainage problems
There are not adequate facilities to prepare or cook food and wash up
The property has any of these other serious hazards:

Signs of structural collapse
High risks of falling elements e.g. unsecured roof tiles
Excess cold or heat
If the property is unable to be secured e.g. external doors cannot be locked
Presence of asbestos, carbon monoxide or lead
Crowding e.g. a kitchen which doesn't have enough space to safely use appliances
Lack of provision for waste disposal (can include water waste or household waste)
Lack of safe water, electricity or gas supply
Electrical hazards, such as exposed or faulty wiring
Lack of appropriate sanitation or drainage e.g. broken toilet, bath or drainage pipes
Fire safety issues e.g. doors that cannot be closed/opened, non-functioning smoke or fire alarm systems.
If you do have one of these issues in your rented property, you may be eligible to use the Home Acts.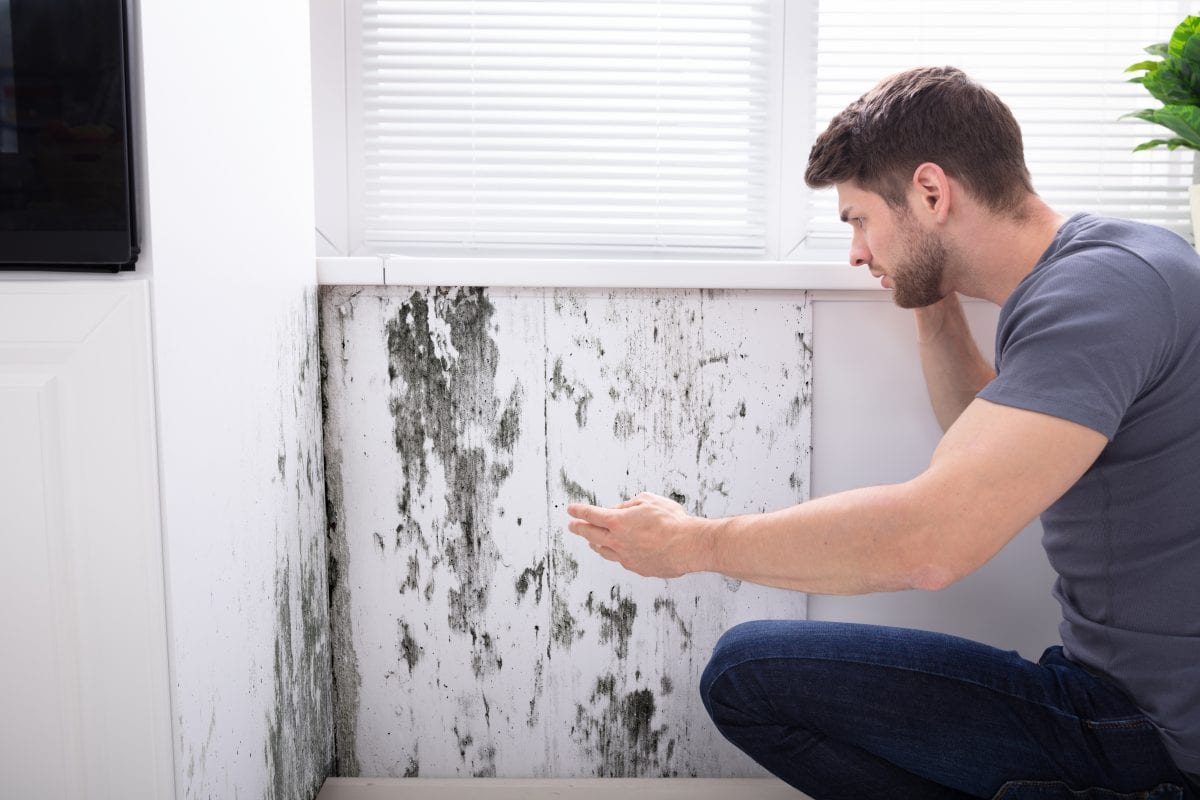 What should I do if I think my home isn't fit for habitation?
The first thing you should do, if you think that your rented home wouldn't pass the test, is to report any repairs that are needed to your landlord. Under law, they have a reasonable amount of time to make repairs and improvements to the property. However, if your landlord fails to act, or doesn't fix the problem properly after a reasonable amount of time, you may be able to make a housing disrepair claim against them through the Homes Act.
You should also report damages to the property to your local council. They can take enforcement action against your landlord to make them carry out repairs or works. You do not have to wait for your local council to take action to use the Homes Act. If you think there is a serious health and safety problem at your rented house or flat, you can tell your council at the same time as taking your landlord to court.