The legal situation for buying and selling property
As a seller
If you are selling, it is your responsibility to check the garden for Japanese knotweed. If the plant is present on your property, then this needs to be declared to potential buyers as its presence could affect your house value and selling capability.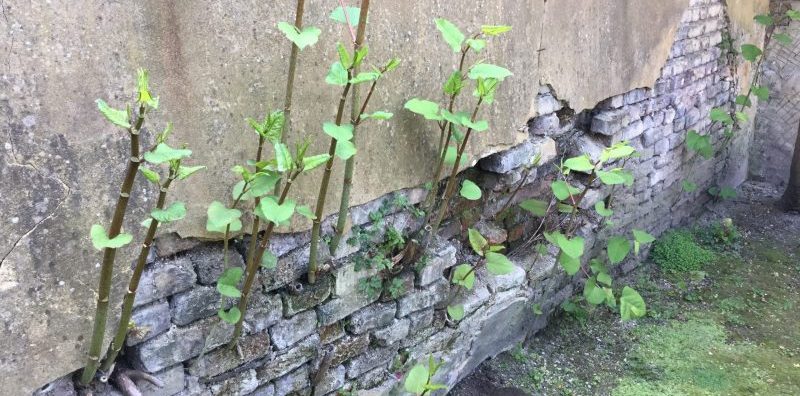 Copyright 2020, Environet UK Ltd
If the presence of the plant is not disclosed, you could be liable for a misrepresentation or breach of contract claim after the sale.
As a buyer
The presence of Japanese knotweed should be stated in relevant forms before you commit to buying. This usually results in your mortgage lender requiring assurances from the seller that the plant will be eradicated before they agree to lend the necessary funds.
If you believe the plant was present prior to buying and it was not disclosed, then you could be eligible to make a Japanese Knotweed claim.
In addition, prior to purchase either you or your mortgage providers will have instructed a surveyor to carry out a detailed survey of the land. It is the surveyor's responsibility to look for Japanese Knotweed and if found to mention it in their report. If you believe that the knotweed was present prior to the survey and was missed by the surveyor then you can bring a claim for compensation as a result of their professional negligence.
The legal situation for encroaching property
If the plant spreads from your property
As soon as you identify Japanese knotweed on your property, you should take measures to manage, and if possible, eradicate the weed.
If you allow the plant to spread to other properties, you could be liable for a claim to be made against you.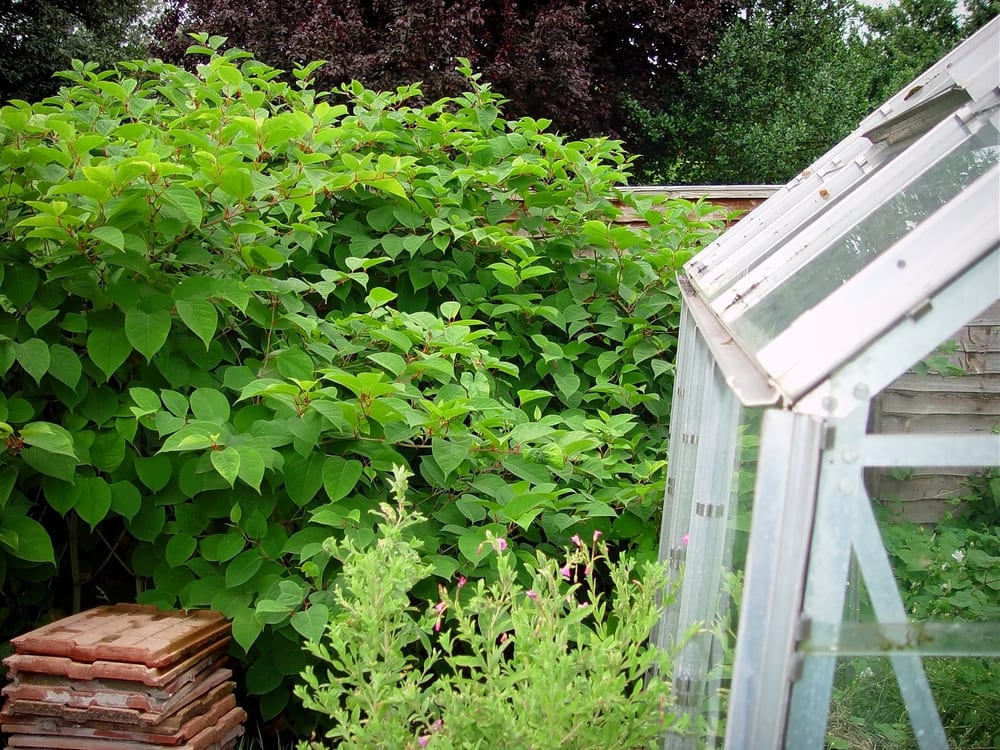 If the plant spreads to your property from neighbouring land
If you believe that knotweed has spread onto your land from neighbouring land then you may be able to bring a claim.
Neighbour disputes over Japanese knotweed are much more difficult to negotiate as it can be hard to determine where the plant originated from. If your property has been taken over by the plant through the land like a railway ground, a shopping centre, a canal or similar, then it is much easier to claim.
Discovering the source of a Japanese knotweed infestation is key to determining what party is at fault.
If it can be proven that the knotweed has entered from a neighbouring property then you should be able to claim the costs of the removal of the plant and possibly compensation for the fall in the value of your homes as a result of the infestation.
Can I make a claim? 
Bringing a Japanese knotweed claim depends on your individual situation. We have set criteria in order to be able to claim. These can include:
If Japanese knotweed has encroached on your property within the last 5 years;
You bought a house which had Japanese knotweed but it was not included in the surveyor's report;
The owner of the land the Japanese knotweed is coming from has failed to make suitable arrangements for its removal;
Still not sure if you're eligible to make a Japanese Knotweed claim? We can offer you free advice, on whether we take on your claim or not, so if you're unsure, then just get in touch.