I joined CEL Solicitors in January 2020. Since then I've worked full time in the first response team while studying full-time for the final year of my LLB (HONS) Law degree. The hard work recently paid off when I gained a 1st class degree. I will now be starting the part-time LPC in September with the hopes of securing a training contract in 2023. CEL Solicitors have already been really flexible and supportive of me when I was finishing my degree, so I know I will have the same support from September onwards.
9am
Being a financial complaints advisor in the first response team, I deal solely with the new financial fraud enquiries that come into the firm. We help people who've lost money to scammers, including impersonation scams, investment scams, purchase scams and romance scams to name a few. I usually use the first hour to call all our new fraud enquiries, that have come through our website, to take full instructions and see if we can help.
10am
Depending on how busy we are with fraud calls, and the time of the week, I will sometimes use this time to finish doing the morning calls in our list. We tend to get a lot of new enquiries in over the weekend, so for the first half of the week, the calls are a lot busier. The best thing about this is that every call is different, and you learn a lot about people in the 30-40 minutes that you're on the phone with them.
11am
During a busy morning of fraud calls, it's usually time for me to get my first (or second) coffee of the day. I like to get a 'fancy coffee', which I'll get from the coffee machine we have in the office as it's much better than having to do your own instant coffee.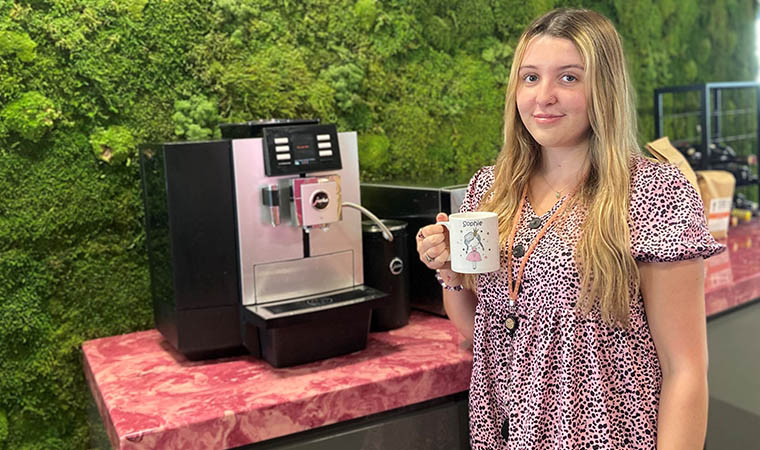 12pm – lunchtime
If the weather is nice, which luckily it is right now, I will go for a walk, either around the city centre or along the waterfront. I think it's important to take time out, and the fresh air helps put me in the right mindset. If the weather isn't on our side, I'll usually use one of our chillout zones to relax, chat to friends or read a book! There's nothing better than lying on a bean bag and getting cosy with one of the blankets in our breakout area.
1pm
I will start my afternoon getting up to date with any emails that I have received from client's in the morning. With the calls being slightly quieter, it's a good way to catch up with any client's that have sent in their evidence in or answer any questions that they have.
2pm
Time for the next coffee of the day. Sometimes after lunch, you just need a little boost, especially if you've eaten a lot! This time I'm going for an instant coffee, not as good as one from the machine, but it does the trick!
3pm
With it being a Friday, as I'm writing this, I'm getting ready for our weekly first response meeting that we have at 3:15. It's a good way for us to catch up with each other and reflect on the week, as well as raise any queries that we may have.
3:30pm
Bar time! Our bar opens at 3pm on a Friday, ready for us to gather in the amphitheatre to hear the talk of the week. The firm encourages us to all get involved with some form of public speaking and each team member takes it, in turn, to deliver a Friday talk on a subject they're passionate about. Sometimes we may even have a guest speaker. We recently had Akil Hunte who delivered an amazing motivational talk to inspire us.
4:30pm
We're officially done for the week! The bar stays open for a little while, giving us time to talk to people outside of our team that we wouldn't necessarily get the chance to during the working day. Taking a seat on the think swing with a gin in hand is the best way to start the weekend!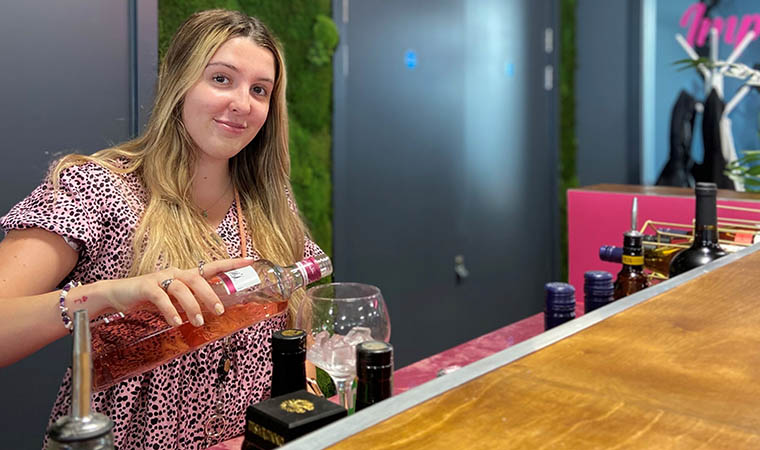 Find out more about what it's like to work at CEL and our current opportunities.