For Akil, achieving his goals was – and remains – a point of pride and dedication. Growing up in inner-city London, Akil is the first to say that he maybe isn't your typical idea of a law student. Nevertheless – through hard work and effort – he has turned this perception squarely on its head.
Not content to simply work on a prestigious training contract in London, he also spends his free time helping to inspire the next generation of law students, trainee solicitors and just about anybody else fortunate enough to meet him.
Akil is committed not only to elevating himself but to ensuring the ladder to success isn't pulled up behind him. This Nottingham Trent University alumnus takes care at every step of his journey to help uplift and inspire others to succeed.
Visiting the CEL family at the start of 2022, Akil was kind enough to deliver a talk about the benefits of having a positive attitude, resilience to failure, and setting clear goals.
(Video below)
Champion Mindset and Ambitious Goals
Beginning the talk with a warmup exercise involving a pink ball and a little hand-eye coordination, CEL team members were asked to offer up some of the people who inspire us.
Various names were pitched, including Jamie Foxx for his hardworking approach to life, and LeBron James for his prolific career and perfect role-model-like character. Other people offered parents and family members for their love and support.
Following this exercise, the CEL cohort quickly broke out into smaller groups tasked with coming up with a shortlist of the goals and ambitions we were hoping to achieve this year. Many of our trainee solicitors confided their hope of achieving a coveted training contract and beginning the next step in their climb to becoming fully qualified solicitors.
Introducing the concept of having a "champion mindset" into the fray, Akil iterated the importance of having a healthy mental attitude in achieving goals.
"You might be sitting here thinking that you've gone through mental health challenges before […] there might be elements where you might not believe in yourself, you're not confident in yourself.
"If I'm not confident in myself, how am I going to achieve my ambitious goal?
"If your mind isn't strong and you're not able to fathom what's in there, you're never going to be able to achieve your ambitious goals because you're mentally blocking yourself from getting there".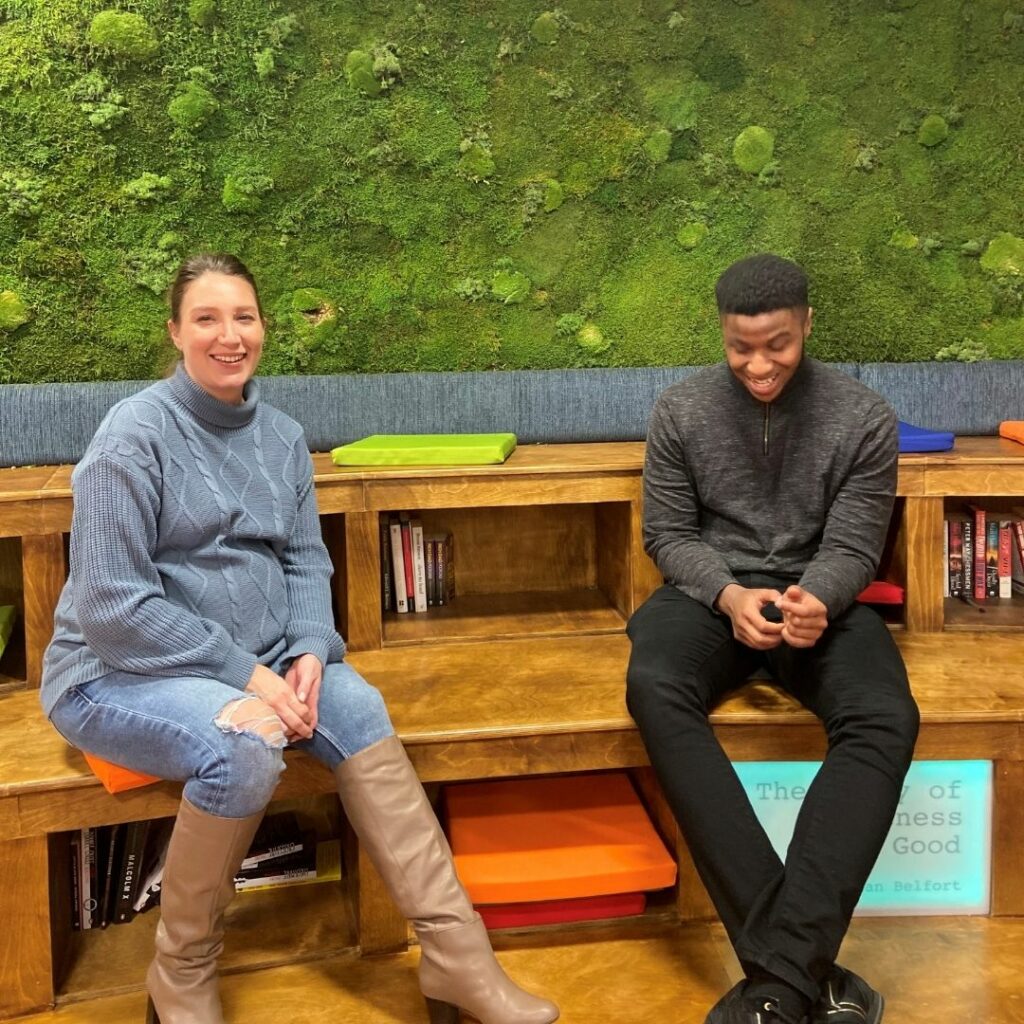 Speaking from experience
Sharing the story of his decision to earn a law degree, Akil confided that before he had settled on the goal of earning a training contract, he was treading water without a drive or goal he was passionate about. This was compounded by his background, where those around him would likely never dream of chasing a legal career.
"It felt like, I can't do this man. Let's be serious, I'm from inner-city London. When I go back to the estate, they're all going to ask me 'YOU'RE IN UNI!?' They're surprised that I'm in university – let alone that I'm trying to get a training contract. It doesn't make sense. So, when you go for your ambitious goal, there's going to be a lot of people that might tell you that there's no contract to get."
Akil then shared a story from his time studying at university, where even one of his lecturers underestimated him and assumed that he lacked intelligence because of his accent and background. Fortunately, this only spurred him onwards, giving him the motivation to achieve some of the highest marks of his entire year across all modules, let alone in the module of this particularly bigoted lecturer.
"It's better to aim high and miss, than to aim low and hit" – Les Brown
Watch Akil's talk here