A former Warrant Officer Tony Charnley, who has served on operations around the world, has joined CEL Solicitors to help develop strong leaders and strengthen communication skills across the firm.
Tony Charnley has been appointed as Staff Performance and Group Operations Manager at CEL, following a full career in the British Army that spanned more than 22 years.
As part of his role, Tony will work closely with the business' board of directors to develop managers' leadership skills, coach staff on effective communications, implement empowerment, and lead a new mental health and wellbeing training programme.
Prior to joining CEL Solicitors, Tony was a combat infantry soldier in the Field Army, finally finishing his career as the Training Warrant Officer at 4 LANCS, the North West's Army Reserve Infantry battalion.
His time in the army saw him being deployed on major operations, such as those in Iraq and Afghanistan, and tours in Northern Ireland and Kosovo, as well as exercises across Canada, Kenya, Kuwait, Cyprus, South Africa, Estonia and many more.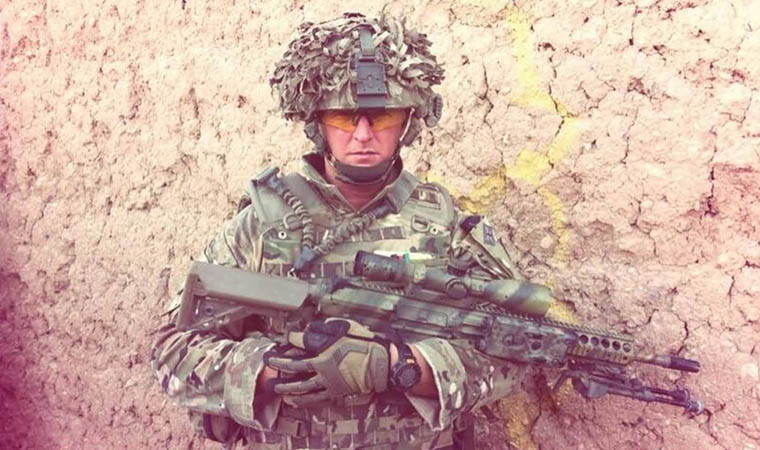 Now, he plans to implement his military training, skills and experience with CEL's team to create a robust leadership programme and boost mental health awareness among staff.
Tony, 40, said: "Throughout my military career, I'd always been passionate about training managers to be exceptional leaders – anyone can be given a promotion to hold the title but being able to inspire and lead a team to success is a skill in itself.
"I was drawn to CEL's ethos of putting people before profits, which includes both the staff and the clients, so I'm looking forward to helping to take the team forward and, hopefully, put my military background and skills to use."
Located at 20 Chapel Street in Liverpool, CEL Solicitors works with clients across the country, focusing on claims relating to housing disrepair; Japanese knotweed; data breach; financial mis-selling; fraud prevention; and business interruption.
Earlier this year, the firm announced its upcoming expansion to take space on the sixth floor of the building, paving the way to hire a further 120 new team members over the next two years.
Jessica Hampson, owner and director at CEL Solicitors, said: "Bringing Tony on to our team offers a fresh perspective – he has a completely different set of skills to the team but they are skills that can be adapted and that will be invaluable in developing leaders at CEL.
"We've always placed our staff's mental health at the core of everything we do, so we've also tasked Tony with driving this strategy forward to help ensure that we are walking the walk, not just talking the talk."
"We can't wait to see Tony getting stuck in and being integrated to the team, and we're confident that he'll play a crucial role in shaping the future of CEL."
For further information about working at CEL Solicitors, check out our careers and opportunities page here.