CEL Solicitors' Fraud Evidence Team Leader, Josh Murphy recently took part in the Manchester Marathon in order to raise money for Crohn's and Colitis UK.
I ran my first marathon this year –Therme Manchester Marathon 2022, in aid of Crohn's and Colitis UK.
I've wanted to run a marathon since being a teenager but didn't have the confidence to take the plunge. I was lucky enough that my friend also wanted to take part, and this spurred me on to sign up.
I chose this charity because numerous of my relatives and friends suffer from both illnesses, but I don't feel that many people have heard of them. As with other illnesses, if it cannot be seen, people often forget that it is there. Despite both being invisible to the naked eye, Crohn's and Colitis can lead to life-threatening complications.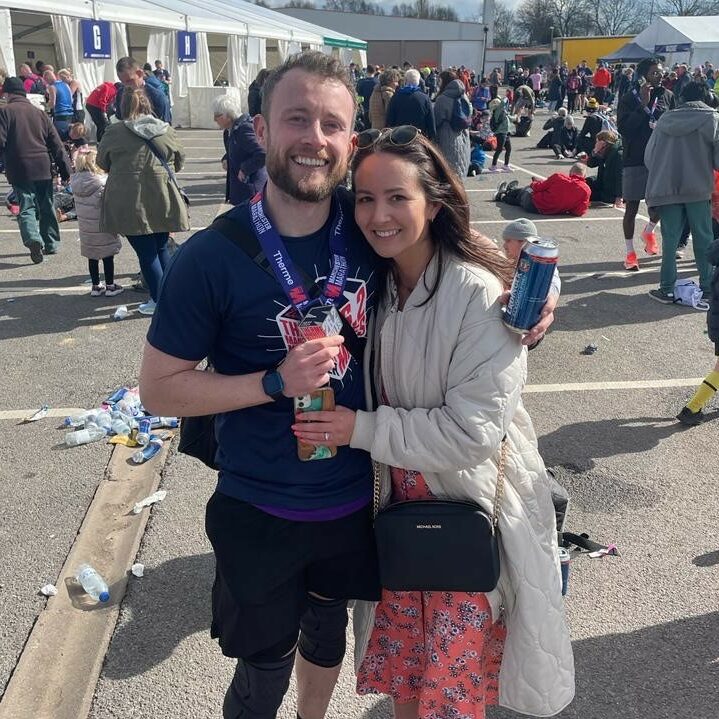 Crohn's disease is an inflammatory bowel disease which causes chronic inflammation of the digestive tract, leading to abdominal pain, severe diarrhoea, fatigue, weight loss, and malnutrition.
Ulcerative colitis is where the lining of the colon becomes inflamed and develops into tiny open sores or ulcers. Other symptoms include abdominal cramping, rectal bleeding, an urgency to defecate, fatigue, and weight loss.
Both are incredibly debilitating physically, but not enough emphasis is placed on the mental effects of being diagnosed with either of these illnesses. Everyday tasks, no matter how small, can cause flares of the illness and symptoms which can be debilitating and leave the sufferer feeling mentally drained and helpless.
Overall, I managed to raise £1,175.00 on my JustGiving page and finished the marathon in 4 hours and 48 seconds.
I'd like to thank all my family, friends, colleagues and friends of friends who have contributed such a large sum to a fantastic cause. Your donations could have saved somebodies life.
If you would like to help contribute to Josh's cause, you can donate to Crohn's & Colitis UK here. You can also contribute to Josh's JustGiving page here.