The increase in online shopping over recent years has given fraudsters the perfect opportunity to take advantage of individuals, with many people falling into vicious purchase scams. These criminals will use any available platform to trick innocent people out of their hard-earned money.
You may have spent money on a car that never showed up, or maybe bought a pair of tickets to an event that sold out months ago. Not everyone has knowledge of the known fraud indicators, and purchase scams can come in many shapes and sizes, so it's important to know what to look out for. Sophie, a Paralegal in our Fraud team, gives expert tips on how to spot Purchase Scams before you lose money.
More information on fraud and scam claims, and how you can get help
1) Avoid purchase scams by always using a secure payment system
This issue primarily occurs when individuals are shopping on eBay, and with 1.7 billion listings on eBay alone, it can be a hard one to spot. Illegitimate sellers may offer an item for sale but then request payment via bank transfer, cash, or even gift cards. eBay will not assist with transactions made outside of their secure system as they can only protect buyers when transactions occur directly on the website. Never commit to a purchase on eBay which asks you to pay via cash, cheque, or bank transfer, even if the seller offers an amazing discount. Always use eBay's secure payment system.
If you're making a purchase outside of a secure marketplace like eBay, why not try and use PayPal's 'goods and services option? If a seller asks you to use the 'Family and Friends' option instead, this is a potential red flag!
Using the 'Family and Friends' option when purchasing goods or services is against PayPal's terms of service. This means not only may your account be limited by PayPal, but you will be unprotected if there is an issue with the purchase.
2) Ask for all the documentation
When purchasing a car online, you should always take the necessary steps to ensure you're buying from a legitimate seller – with a legitimate car to sell!
Where possible, make sure you can view the vehicle. If you're unable to, then make sure you ask for enough photographs and videos of the car before making any payment. Make sure you receive a receipt and the V5C certificate when making the payment. Check that the V5C has a DVLA watermark and that the vehicle registration number printed on it matches the vehicle.
If the seller sends you an invoice, make sure you do check everything. Take particular care if the offer seems too good to be true.

Carefully read the details on the invoice. Have they provided you with plenty of methods of communication? Do they have an email address, working phone number and registered address? Check whether this company is registered on Companies House and check the reviews on Google Review or Trustpilot. You can also check the email address your invoice was sent from. Is this listed on their company page?
More information on Purchase Scams
3) Don't pay over the odds for your pet
These scams occur most often in the run-up to Christmas, but that's not to say you can't fall victim to a pet purchase scam anytime in the year. Typing phrases such as 'cheap puppies for sale' online will often lead you to a scammer's listing and over 80% of searches are fraudulent links/listings. These sellers may demand payments by money transfer (Western Union etc.), gift cards or bank transfer.
These scammers are experts in convincing people that they're offering real animals at a discounted price, often using cute photographs to prey on your emotions. Once you have committed to the sale, the seller will likely ask for additional funds to cover the paperwork and delivery. Then, they will say that the airline requires temperature-controlled crates, or maybe they need to pay for more vaccinations.
So next time you are looking for a new four-legged friend, look to use a reputable local breeder, shelter, or rescue organisation.
It is always best to make sure you're able to meet any animal you're adopting in person. If buying from a breeder ensure you're able to see the mother of the animal, that you can see the living conditions are clean and healthy, that the animal has been well socialised, and that the seller can provide vet details and vaccination records.
4) Avoid non-professional websites
Does the website look professional? Are there obvious spelling and grammar errors? If you want to make sure, you can always compare the site you are using to one that you know and trust.
Don't rely on the reviews that are posted on the website itself, it's easy to fabricate these to make a product seem genuine. Use an external site like Google Reviews or Trustpilot or type in the company name followed by 'fraud' or 'scam' into Google.
You can also use online tools to run a search on the domain name. Check to make sure the site hasn't been set up in the past few days or weeks.
Copy and paste the address from the top of the internet browser window into the search box. The address will look something like "https://www.amozon.co.com"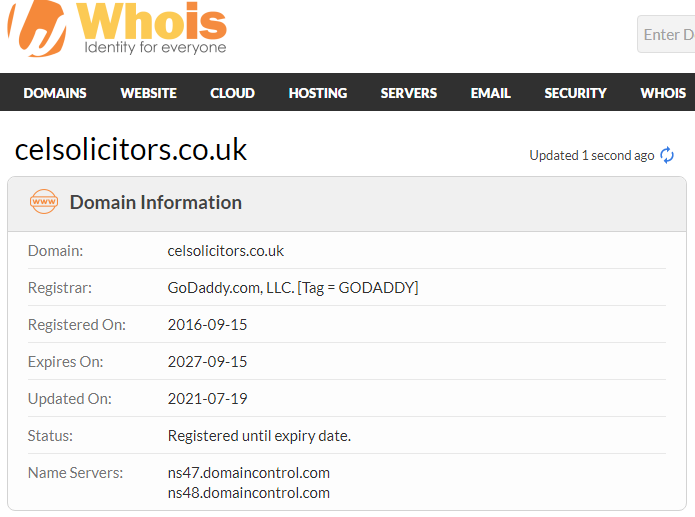 The 'devastating' impact of online scams taking people's money and how to get help if you're caught out – (The Mirror, featuring CEL Solicitors)
5) Look for the padlock
When making a payment online, always check you're making payments on a secure site. There should be a padlock symbol in the browser window (just next to the URL at the top of the screen). If you're not 100% sure that the website is genuine, don't use it.
The website should also begin with 'https://' (the 's' stands for secure), though you may need to click on the box to display the full address.
Be extra careful that a photograph of a padlock hasn't simply been copied onto the webpage, a secure site will have it sat within the URL bar.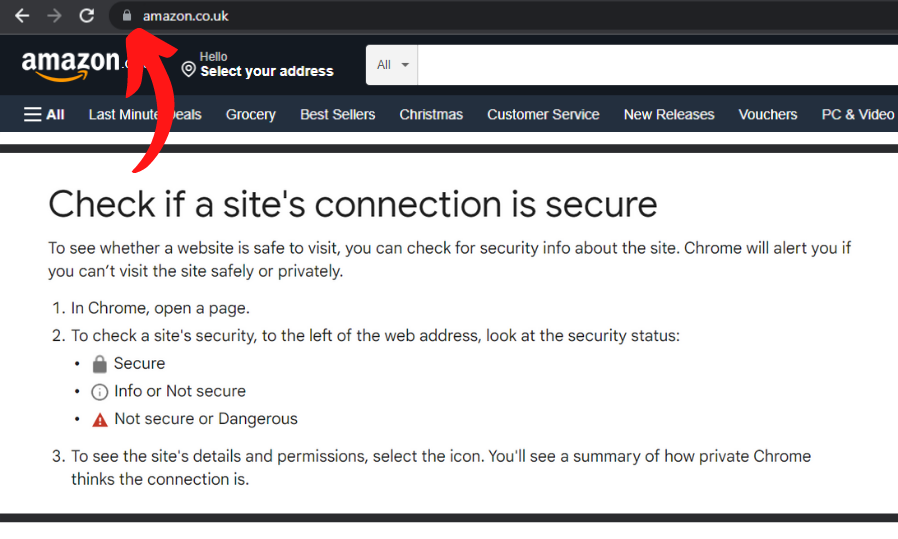 Looking for advice on what to do if you've been scammed online or offline?
If you have been the victim of a purchase scam, it may not be too late. Our expert fraud and scam team are on hand to offer free initial, no win no fee advice. Tell CEL today on
0808 273 0900

.