Japanese knotweed is becoming an increasing cause for concern for those in the market to buy, and sell, a house. Japanese knotweed is a highly invasive, fast growing plant that is extremely difficult to get rid of and requires specialized, and often expensive, expert treatment to fully eradicate.
HOW DOES JAPANESE KNOTWEED AFFECT HOUSE PRICES?
Having dealt with Japanese knotweed claims across the North West and the rest of England, we have seen a trend of houses depreciating in value by 20% on average, when buyers are looking for a cash sale without an insurance-backed guarantee.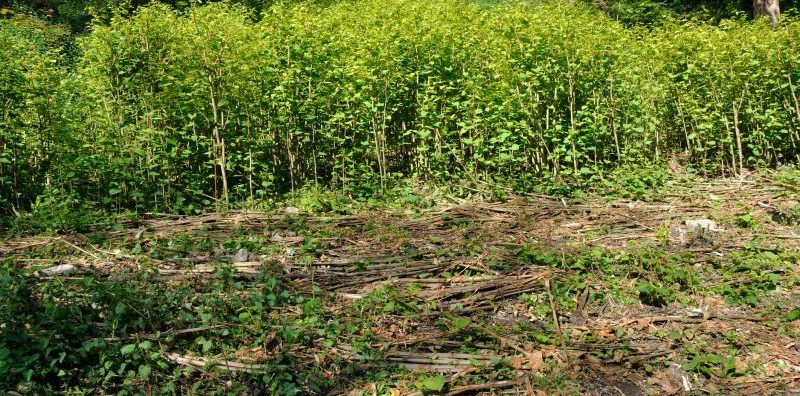 The issue that concerns most homeowners upon initially discovering Japanese knotweed on their property is the potential physical issues it can cause, such as damage to surrounding boundary fences, paved patio flooring or external walls. What many people don't realise however, is the impact that a Japanese knotweed infestation has on the value of their property.
WHAT IS THE LONG TERM IMPACT?
If Japanese knotweed is left untreated on your property, it will spread. It is illegal to allow the plant to spread and as such, you should take action as soon as you spot it.
If a homeowner is looking to sell a property with Japanese knotweed, the presence of the plant could render the property worthless, as many lenders will refuse to provide mortgages for such properties, with an insurance backed guarantee. Without a guarantee and even if the homeowner is able to find a cash buyer for the property, the total value of the property will be reduced by around 20% simply due to the presence of knotweed on the land.
As you are legally required to notify a potential buyer of the Japanese knotweed, it will likely be necessary for a treatment plan to be put in place before a sale can proceed.
HOW CAN I PROTECT MY HOME FOR THE FUTURE?
If you have Japanese knotweed on your property and you make a claim for the weed spreading to your property, or against the surveyor who assessed the property prior to you purchasing it, then at CEL we ensure you receive an insurance-backed guarantee.
An insurance-backed guarantee means you will not have to pay for further work on the infestation should it grow back. Given Japanese knotweed is so difficult to remove, we ensure all of our clients can claim for further removal work on their property, free of charge. Insurance backed guarantees are also required by most lenders in order to lend on a property with a Japanese knotweed infestation.
The issue does not stop there however, as even if an expert is instructed to carry out a herbicide treatment to the infestation, the property value may still be reduced by around 3-6%. Similarly, even if the Japanese knotweed is fully excavated from the property, there is still a risk that some root material may remain and that risk alone can reduce the property value by between 1-3%. With herbicide treatments – depending on plot size – costing £1,000-£3,000 – and excavations costing £10,000-£15,000, the best route of action depends on the value of the property.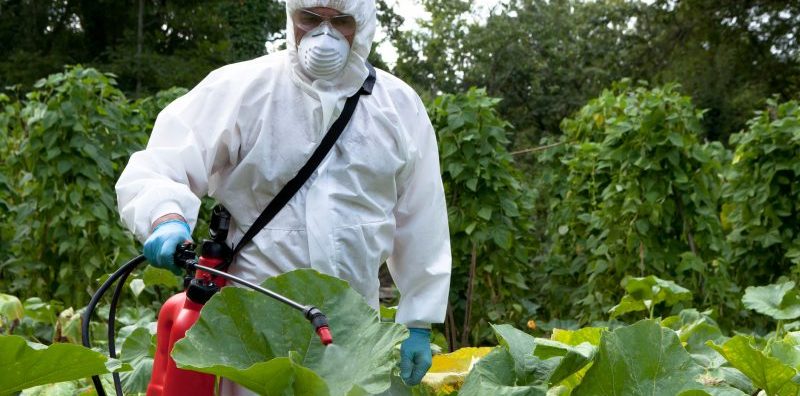 Obviously any reduction in value to a property is detrimental, however the higher the value of the property, the larger the reduction in value. By way of example, if a person was to purchase a property for £500,000 and subsequently discovered a Japanese knotweed infestation, even if a herbicide treatment was carried out, the property would still suffer around a £15,000-£30,000 loss in value.
MAKING A CLAIM FOR JAPANESE KNOTWEED
If you suspect that your property has an infestation of Japanese knotweed, we recommending contacting us to discuss your options and to establish whether you may have a claim.
You may be able to make a claim for compensation in the following situations:
You may make a claim against the previous owner of the property if, during the sale, you were wrongly advised that there was no Japanese knotweed within the boundaries;
You may make a claim against any pre-purchase surveyor if they inspected the property but failed to notify you of the presence of Japanese knotweed;
You may make a claim against the owner of neighbouring land from which the Japanese knotweed has spread.
When we assess the value of a claim, we focus mainly on the following two issues:-
Treatment costs
Diminution
To establish treatment costs, an expert surveyor will inspect an infestation and provide a quote for either a herbicide spray treatment or a full excavation, the recommended treatment will depend largely on the size and location of the plant.
To establish diminution, we will instruct an expert to consider the market value of the property and calculate how the presence of Japanese knotweed has affected this value.
A major issue of having Japanese knotweed on your property is that there is a chance it could spread from your property to neighbouring land. If this happens, you may be at risk of having a legal claim being brought against you, even if the infestation was present on your land before you purchased it. It is therefore important to seek specialist advice as soon as you are aware of or suspect you may have Japanese knotweed on your land.
Call our team of legal experts on 0808 273 0900 or contact us via the form above to discuss a potential claim. We operate on a no-win-no-fee basis so find out how we can help you with your Japanese knotweed problem today.