What is EverFX?
EverFX is an online multi-asset brokerage, now known as Axiance, which has operated internationally since 2008. Axiance (formerly EverFX) is a trademark which is owned and used by several entities including ICC Intercertus Capital Limited, Aerarium Limited, and Aurum Capital. Some question the legitimacy of EverFX, with many believing it to be a scam.
Is EverFX regulated in the UK?
No, EverFX and Axiance are not regulated in the UK and are thus not permitted to service UK-based clients.
While ICC Intercertus Capital Ltd, and by extent, EverFX, were previously able to operate in the UK under the Temporary Permission Regime (TPR), the Financial Conduct Authority (FCA) revoked this right in May 2021 in response to concerns of illicit and harmful practices.
The TPR allows European firms the ability to obtain temporary permission to continue offering services following the Brexit transition period while waiting for full authorisation.
Additionally, they are similarly unable to trade in the United States of America, Canada or Belgium, among others.
Is EverFX Safe or is it a scam?
Unregulated
The FCA cite several reasons why they have removed EverFX's authorisation including concerns over:
The use of misleading financial promotions
Failing to inform consumers about the nature and risk of CFDs (high-risk contracts for differences, banned in the United States)
Applying pressure to invest additional funds
Instructing clients in which trades to make
Failing to allow customers to withdraw their funds
Many EverFX clients have lost significant sums of money due to these poor practices.
The FCA ordered EverFX to cease trading in the UK, to display notices warning current and prospective clients of their inability to offer their services and to liquidate investments and then compensate UK-based clients.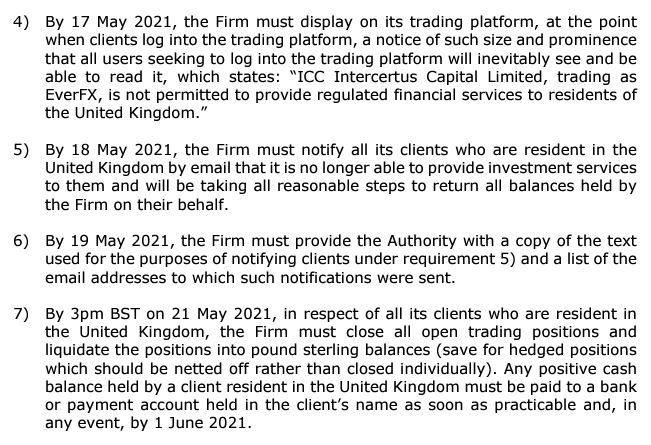 Being unregulated by the FCA means that customers based in the UK are not protected by the Financial Services Compensation Scheme (FSCS) in the event the company fails.
Reviews
Like all online transactions, it is important to research a company before parting with any money. Looking at the Trustpilot reviews for EverFX show a poor rating, with between 1.9 and 2.6 stars across several different verified company pages (EverFX, EverFX Global, EverFXint). Reviews for Axiance are currently mostly positive, though worryingly there are several identical reviews left under different names and on different dates.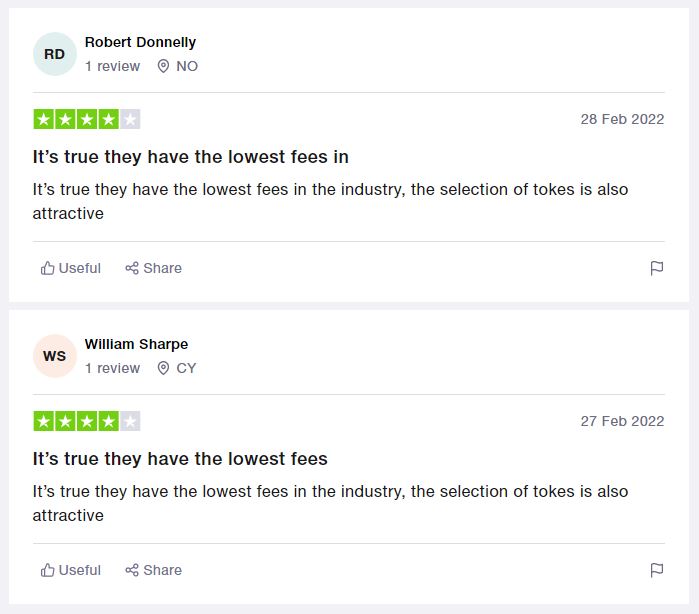 A consistent theme running through reviews for EverFX touches on impressive gains within the first few days, typically until clients request a withdrawal. In many cases, these earnings crash overnight, leaving many with nothing left.
On the face of things, this might appear normal, with every investment being a gamble and never a certainty. Some reviews state account managers informed the client that more investments needed to be opened before profits can be withdrawn, or that more money needs to be deposited first. In some instances, it appears that these account managers have made investments directly against the wishes of clients which have resulted in substantial losses of tens (and in some cases, hundreds) of thousands of pounds.
Those who are able to make a withdrawal are reportedly also hit with additional charges.
Worryingly, at least one review appears to intimate that an account manager used TeamViewer to transfer funds from the customer's bank account without their permission. If this is the case, then EverFX is also committing screen sharing fraud.

EverFX's relationship with CashFX
Another trading company called CashFX (also known as CFX) claims to operate with EverFX as their partner broker. CashFX is unregulated and not permitted to operate in the UK. It has also been involved in its own fair share of controversy and is suspected to be a Ponzi scheme masquerading as a legitimate trading company.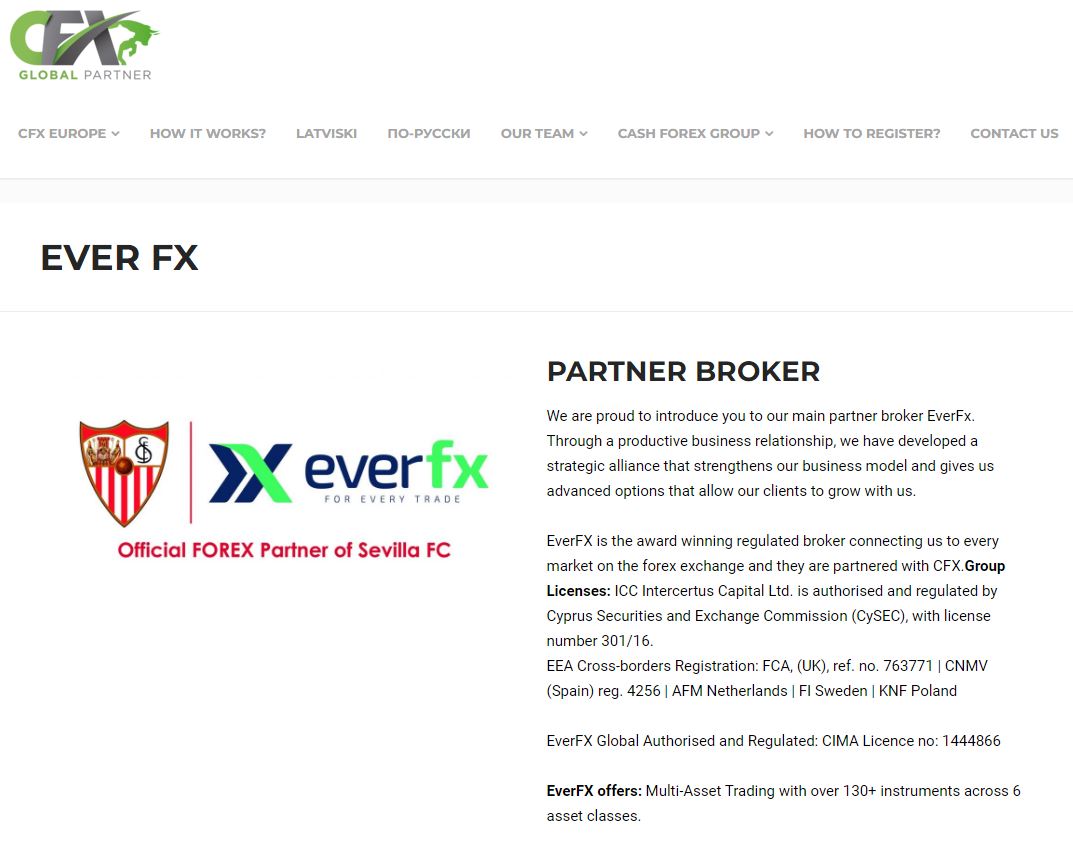 It's worth mentioning that EverFX itself has not stated that it has any such relationship with CashFX, and attempts to confirm this has been met with denial by EverFX, though not publicly or transparently.
Conclusion: Is EverFX a scam or is it legit?
All investments come with risk, and there are never any certainties. However, those who do wish to invest should do so as safely as possible, with a reputable firm that is authorised by regulators and covered by protection laws and insurances like the FSCS.
While Axiance is currently enjoying positive reviews online, its previous trading name EverFX is blighted by countless detailed negative reviews from customers. This worry is compounded by the previous disavowal and statement from the Financial Conduct Authority.
While EverFX and Axiance may not technically be running a scam, they are not regulated to offer financial services in the UK and as such should be avoided. As previously mentioned, EverFX is reported to use aggressive tactics including misleading investors, denying withdrawal requests and pressuring clients to invest more funds.
If you are in the UK, and are unable to retrieve your money, or have been a victim of malicious tactics, the dedicated fraud and scam team at CEL Solicitors can help you get your money back from EverFX. Our team are on hand to offer support and advice and work to return your lost money. Call on
0808 273 0900

or apply online today.